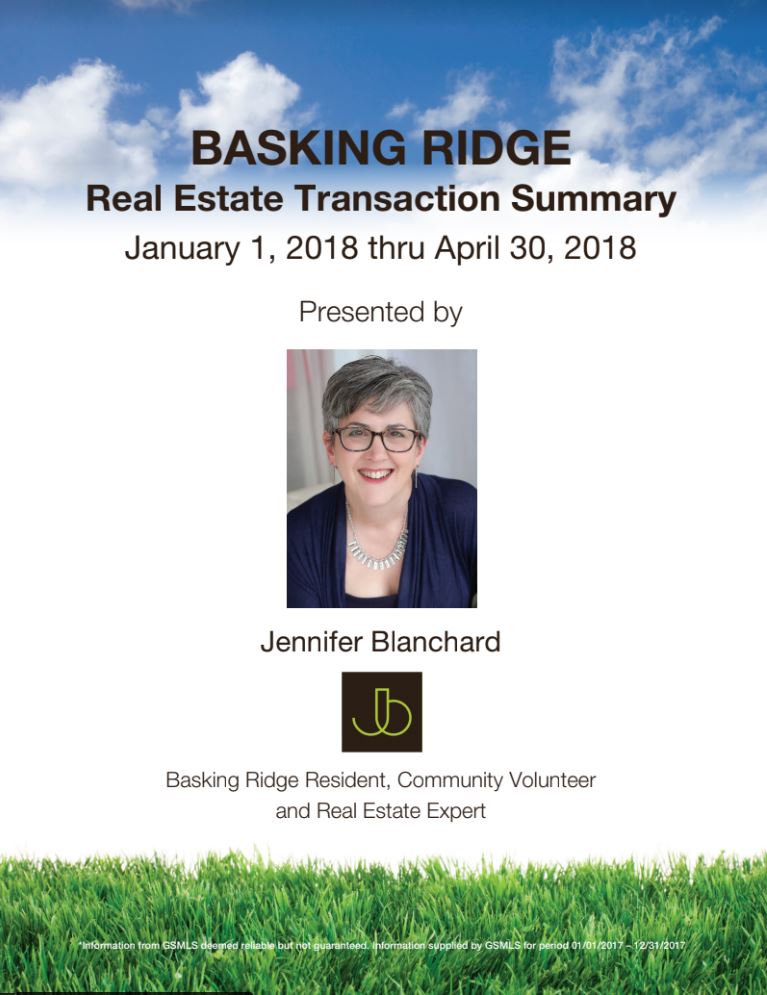 If you live in Basking Ridge, you likely received this in your mail over the last day or two.  It's a report of ALL sales in town that closed in the first four months of the year.  This is excellent information to have as it can give you an idea of the value of YOUR home.  Still confused after your find your neighborhood?  That's okay, I don't expect you to know the value of your home down to the dollar – – in fact, I might not even know it down to the dollar. Together will will analyze the data as it relates to your house. I'll recommend a list price range, I might be able to give you an estimated sale price and I'll suggest a best strategy list price.
Even with all of that information, it's important to remember that we won't know what the buyers think until we start marketing the property.  While we do the best we can to determine value, by definition, market value requires that there be a ready, willing and able seller as well as a ready, willing and able buyer!
When pricing a house, it helps to keep in mind that houses in Basking Ridge typically sell within 2-3% of list price (at time of sale) and within the first 30 days of hitting the price that attracts a buyer. When "guestimating" price, we need to consider many things: whether tax assessment is relevant, what the current inventory levels are, are there any material defects, and… and… and….  I guess what I'm trying to say is that I have a very analytical approach that balances the needs of my seller clients with the wants and needs of potential buyers – in what is typically a very objective process.
A little bit art and a little bit science, the home selling or home buying process can be daunting.  I can help, in fact, I'd love to help. Real Estate is my passion, it's my business and I know it's YOUR home we are talking about.