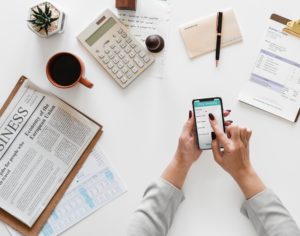 While home prices are rising and buyer demand is strong it might be very tempting to try to sell your home on your own.  While it sounds like a good idea, there are some things you should look out for.
Please know that I am more than happy to talk with you about the process, I can be your sounding board, I can be the professional in your corner.  I will be 100% happy for you if you can find a buyer, negotiate a deal and navigate your way to the closing table.  But let me share a few things that you may not have thought of.
Do you know how many parties are really involved in the process?
the buyer – who wants a great deal.
the buyer's agent – who solely represents THE BUYER, not you.
the buyer's attorney
the home inspector – paid for by the buyer and no matter how hard you try to prepare the house, the inspector WILL find a problem (or two, or ten).
the buyer's mortgage rep – they might need to talk with you, especially if their loan requires seller participation
the appraisal company – especially if there's a question about the value of the property
the title company
the township – Bernards Township requires a fire inspection and a construction records clearance certificate
the buyer's buyer – yup, typically a buyer needs to sell the home they are in so they can afford to buy yours.
Do you know how much TIME it takes to talk to and meet with all of those people?  Do have a full time job?  Can you guestimate how much time it will take to manage all of those appointments?
I do have a full time job – selling real estate!  I can be there when you can't be.  I can negotiate for you, I can open the door for the inspector, the appraiser, the township fire official.  I can go to the town and schedule your fire inspection and order your CRC.  I can make copies of your survey, make sure all contracts are fully executed….  the list goes on and on!!
My vote is #NOonFSBO.  Of course that's my vote I'm a REALTOR!   I truly love my job – your home becomes mine from the time I take the first photo until the time I take the lock box off and give the keys to the new owner at the closing table.  I am pretty confident that all things considered, there will be more value in your pocket once you walk away from that closing table if you choose to work with a Real Estate Professional instead of going it alone.  From the time it will take, to the value retained due to my negotiating skills, to the headaches that I will shoulder so you don't have to.
If your vote is #YESonFSBO, I'm still more than happy to help you out.  I really mean that… it's not as easy as it looks and you will likely need a question or two answered along the way.  As I said above, if you can get from contract to close on your own and save a little money along the way, that's terrific!  But if you run into a roadblock or two, call me.  I promise I'll answer the phone.