Another video, this one about 2021 property values, to help you feel little smarter about buying and selling real estate in NJ. Unedited, unscripted, and full of personality – this video will tell you what needs to be disclosed to potential buyers.
Here is video #19: What is Home Price Appreciation? 2021 Property Values, looking to 2022.
Want more? Visit our YouTube channel for more videos related to buying and selling real estate! There you will also find all of the property videos from our most recent listings!
Curious about the value of your home in TODAY'S market? Share some information and I'll provide a market analysis, free of charge – no obligation, just information: www.basking-ridge-real-estate.com/home-valuations
Remember that we have a big network – not limited to Basking Ridge or even Somerset County. We are licensed in the state and can refer you to other agents all across the country – so let us be your first call!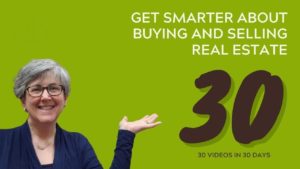 I am a residential listing/selling and marketing expert specializing in Basking Ridge and the surrounding towns. Like Gerry and Carl, my background is in corporate IT and project planning and I bring that expertise to my real estate team. My knack for knowing what makes people tick helps our clients meet their real estate goals. As well as serving our local clients, our team also works with many transferees from companies such as Sanofi-Aventis, Schering Plough, Verizon and J&J. Our team is relocation certified and often has early knowledge of new relocation listings. Another reason to have The Blanchard Team looking out for you!