Bernards Township Sewerage Authority, $500/year paid in two installments.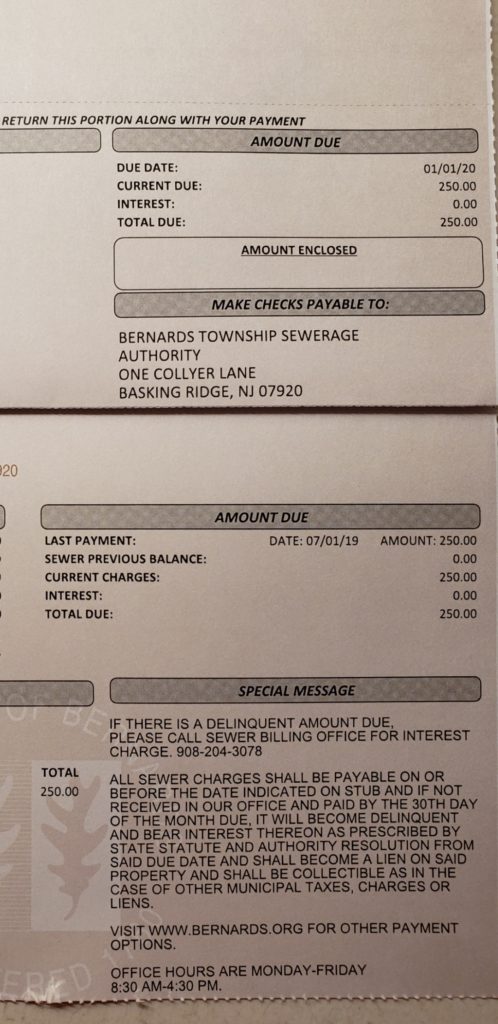 Homeowners in Basking Ridge pay $500 per year for use of the public sewer. It is billed twice a year. It is not scaled by size. Big houses, small houses, condos and town homes all pay the same fee.
Ready to start looking at homes? Follow this link to start your search!