Impact of Interest Rates on Homeownership
Market fluctuations have given us mortgage interest rates as low as 3% in recent years, but interest rates at 5% to 6% (or even higher) shouldn't stop anyone from buying. Interest rates do impact affordability, however. Below you can see how large a loan a borrower could obtain for a $1,025 monthly payment, given various interest rates. Here's what happens to borrowing power with just a 1% interest rate increase:
4.35%: $205,959
5.35%: $183,608
So how does a quarter point increase in mortgage rates impact buyers?
The rule of thumb is that each quarter point swing in interest rates changes the amount a borrower can borrow by about 3%, so a 1% increase would reduce the borrower's borrowing power by a whopping 12%.
From a buyer's standpoint, the one silver lining to rising interest rates is that they tend to have a downward pricing pressure. So even when interest rates are on the rise, buyers should understand that they're likely paying less for a home than they would be if interest rates were lower. Most financiers agree that the exact timing of a home purchase will have little impact overall.
Homeowners generally always come out ahead of renters.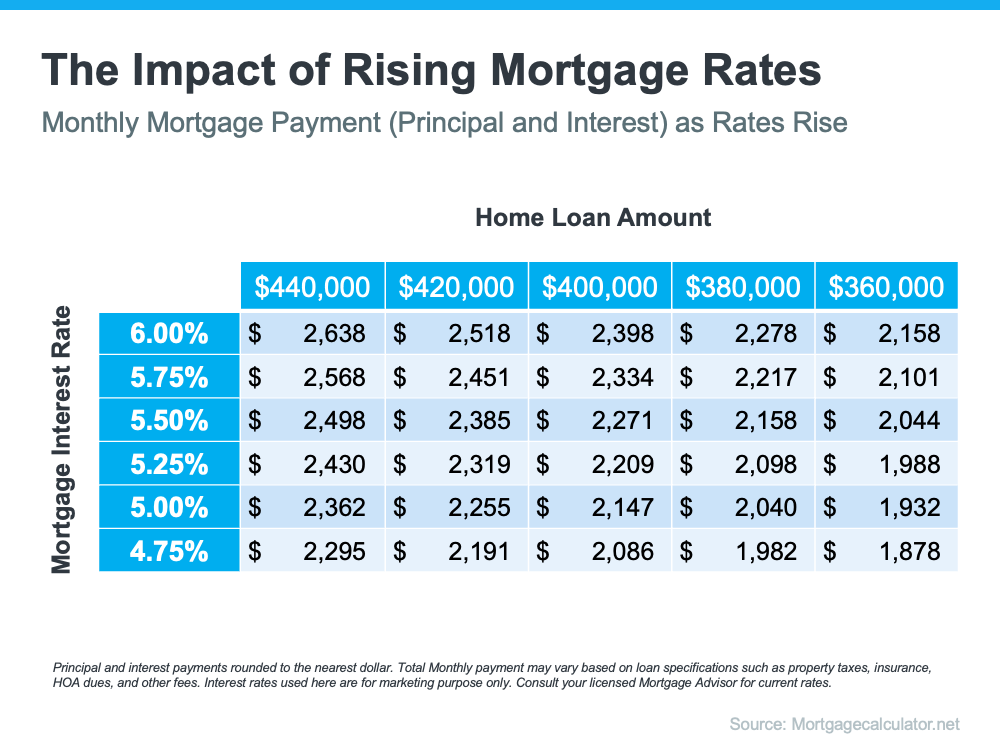 The Federal Reserve doesn't set mortgage rates, but its actions indirectly affect mortgage rates. As of its December 2022 meeting, the Fed has raised a benchmark interest rate by a total of 425 basis points, or 4.25 percentage points, in 2022. Mortgage rates have risen less, with the average interest rate for a 30-year fixed-rate mortgage going from around 3.2% in early January to 6.3% in early December.
Learn more about How the Federal Reserve Affects Mortgage Rates here.
Interested in more information on how a quarter point increase in mortgage rates impact buyers? Reach out!
Jennifer Blanchard Team
Berkshire Hathaway HomeServices NJ Properties
(908) 432-0318 | jennifer@jenniferblanchard.com