What is the current market update? I'm happy to share that people are starting to poke their heads out of their doors and windows!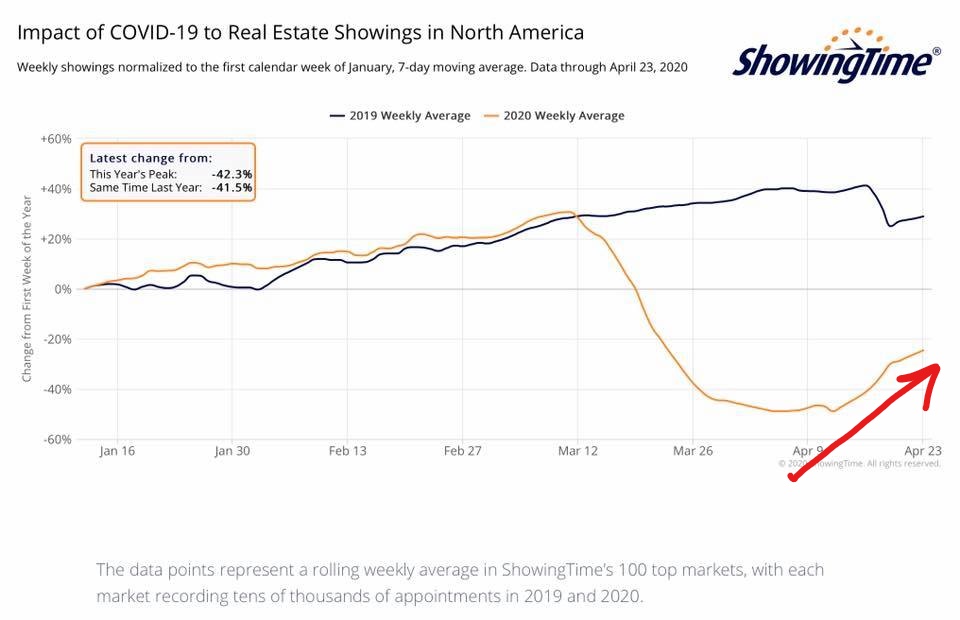 We definitely fielded more calls this past week than we did during the prior week. So while we are still staying at home, we are starting to look toward the future. That's good news!
Here are some of the real estate related things we did this past week:
We are listing a one bedroom, one bathroom rental with a garage, in Bernardsville.
We researched a short sale for a client who might want to purchase it; actually, we did that for two clients – two different properties, two different towns.
We met virtually with a client who is starting to think about when to put the house on the market since we decided to hold off on the original plan.
I spoke with a new potential client who is looking to buy a house because their lease is up in June and they'd really like to be homeowners
I scheduled a showing at one of our listings and delivered a disclosure statement to someone who had been there just before the quarantine.
We have been continuing to support our clients who have decided to sit this out until things change. We are doing this by keeping in touch, curating data and sharing what is appropriate.
If you are on Facebook and you live in the Basking Ridge area, join us in the brand new Bernards Township Community group! There are already over 1300 residents in the group sharing all kinds of local information. We'd love to have you! Click here to join: https://www.facebook.com/groups/3664326916941878/?fref=nf
Are you ready to start looking at houses again? We can do so safely. Start your search here: https://www.basking-ridge-real-estate.com/homes-for-sale-search/
Subscribe to our YouTube page for a weekly market update and more timely real estate information.