I love listening to Carl tell this Blanchard Team story – because it feels good to have inspired his passion. When you call the Blanchard team to help you buy or sell your home, you can rest assured that we will represent you in the best way possible. Your goals are the foundation upon which our goals are built.
While we are always happy for you on closing day, we find it a little bittersweet because it means that we won't be in touch nearly as much as we were during the process. So don't be surprised when the Blanchard Team calls you to make sure everything is okay. Don't be surprised when we invite you to our client appreciation events or when you receive a note from us in your mailbox – your SNAIL MAILbox!
It's because we are your Forever Agents!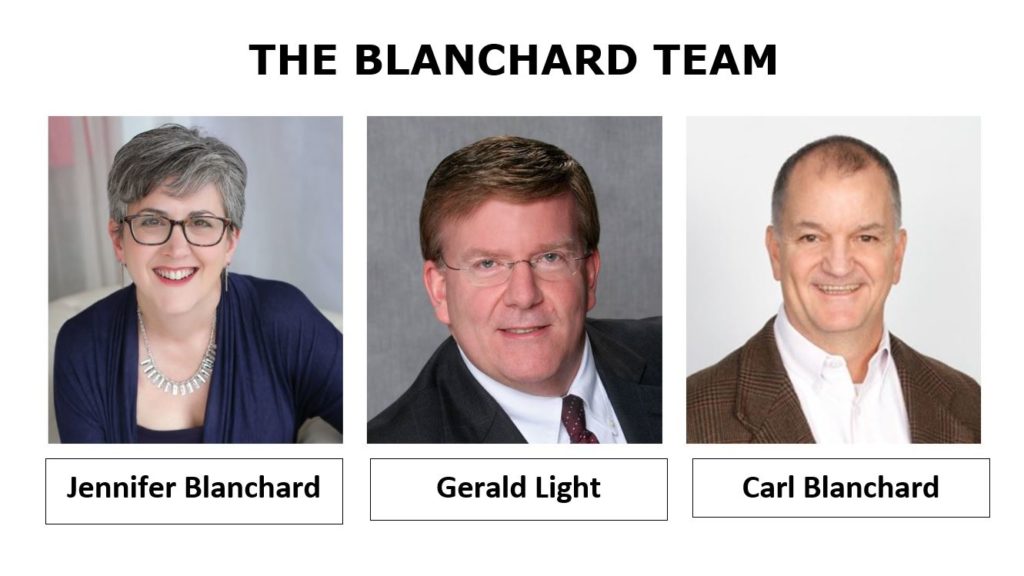 Why work with a team or more specifically, why work with The Blanchard Team? The best way to show you is through the words of some recent customers:
One of the many things that has been great about your team is that you are able to cover so many bases and someone is available at ALL times. There was never a time that we needed you that you weren't there. We always felt like a priority and appreciate the commitment that each of you showed towards us and our process, your personal attention (that perhaps we wouldn't have found working with a larger team), and your honesty.

Christine H. sold and bought in 2019
Jennifer is my go to realtor! Her team has helped me, my friends, and my family members buy and sell homes in the area. They are responsive and aggressive, and always focused on the needs of her clients. Jennifer is an expert on market trends and is metrics driven. You will not find a better group of Realtors to team up with. They not only have technical knowledge but are also very aware of how delicate real estate transactions can be. They are the whole package, with personality and substance!

Jamie H. sold and bought many years ago but refers us ALL THE TIME!
Visit our website to learn more about the Blanchard Team Story and our local market.