In early September I posted about the upcoming recession and how it might (or might not) impact the housing market.
I'd like to revisit the topic today. Because it seems as if most experts are pushing back on their estimates with regard to when the recession might be here. In fact, the economy is experiencing the longest recovery in our country's history. Stocks are high, unemployment is low and the housing market is accelerating.
How long can this last?
The Wall Street Journal recently called for an economic slowdown (recession) in the near future. The most recent survey, however, tells a different story – it seems that the experts are pushing that timetable back. When asked when they expect a recession to start, 34.2% of the economists surveyed projected between now and the end of 2020. That is down over eight percent from the last survey.
Here's a visual of the recent results: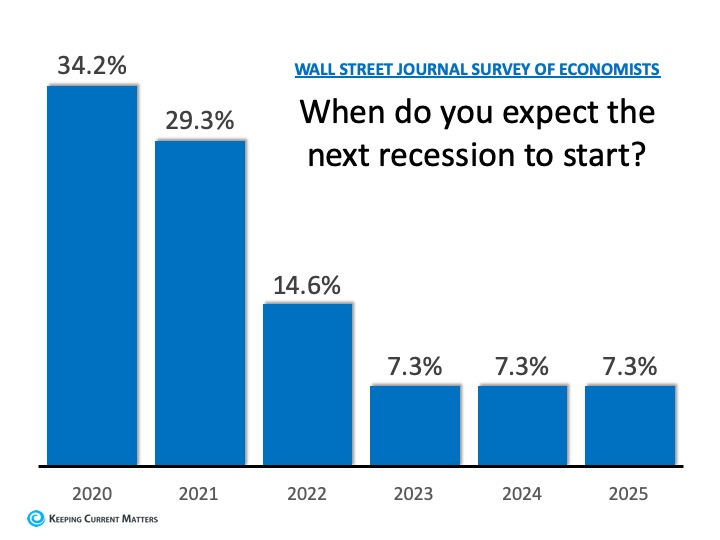 Bottom Line – from Keeping Current Matters:
Real estate is impacted by the economy (and the consumer's belief in the strength of the economy). The fact that most economic experts are calling for the recovery to continue through 2020 means the housing market will also remain strong for the foreseeable future.
So, maybe it is a good time to buy! Search Basking Ridge Luxury homes.